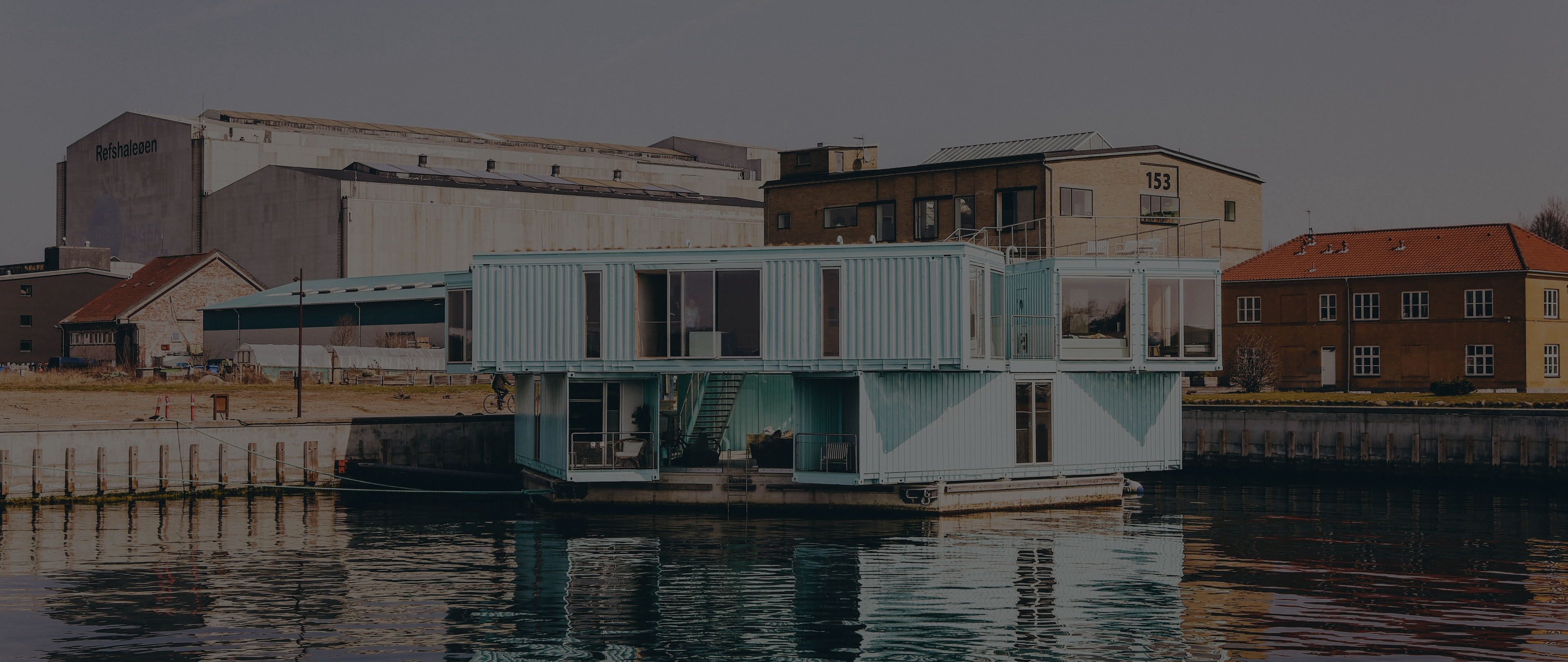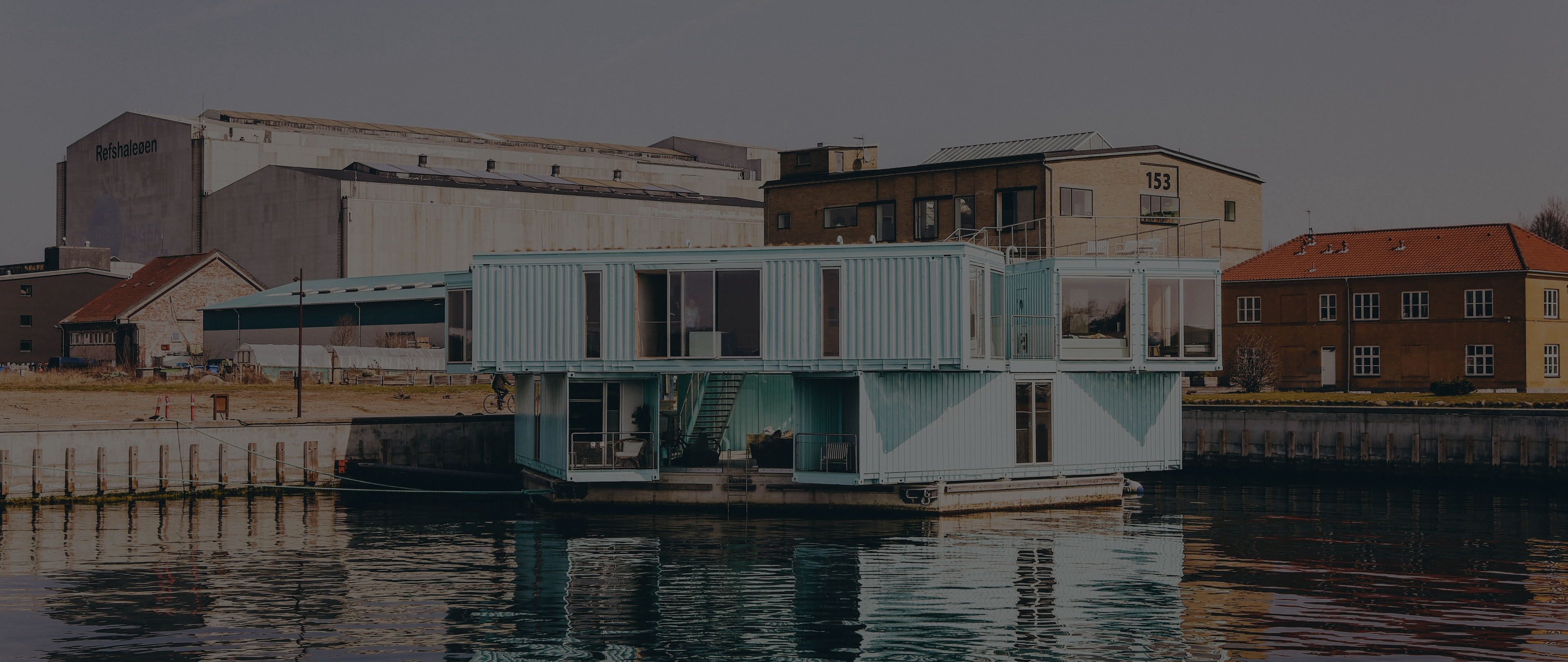 Unveiling the Newest in our collection
The Nook
Add a touch of comfort, style and functionality to your backyard with our accessory dwelling unit


Fire Resistant

Water Resistant
Bug Resistant

Mold Resistant

Wind Resistant
Grab your Tiny Home Today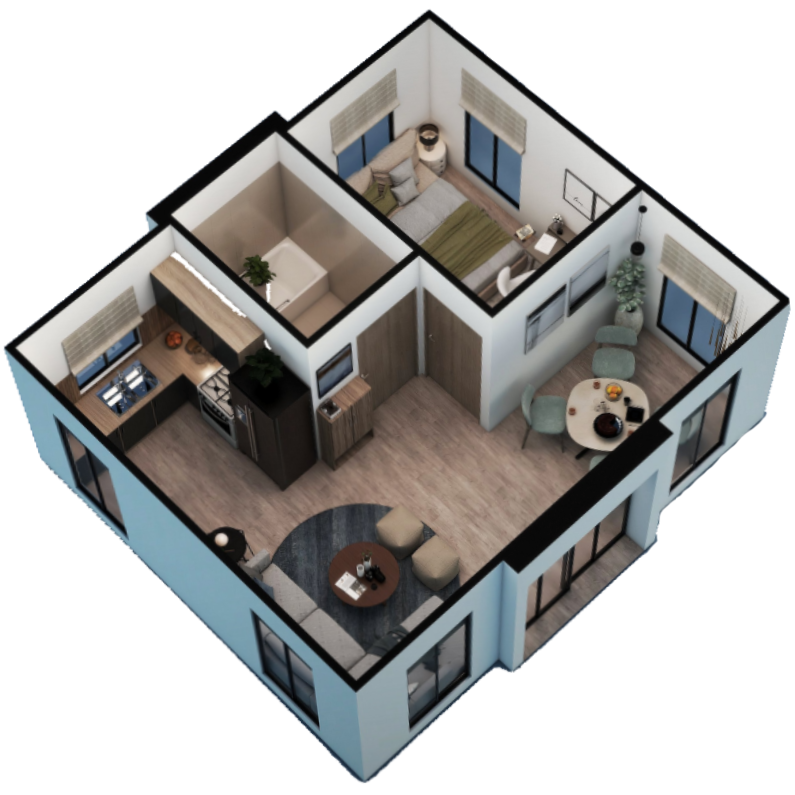 A well-furnished, modern kitchen, fully equipped bathroom, and an expansive master closet are just the beginning. Natural light fills every room, while high ceilings add a sense of boundless space. Premium quartz countertops and custom-built cabinets elevate the aesthetics to luxurious heights. All of these features seamlessly merge to create a living environment that offers more than just a home - it's a testament to an elevated lifestyle where your well-being is paramount. The Nook is a home that can be designed in your vision and built to stand the test of time. Our state-of-the-art factory and skilled engineers work together to build ADUs that are not just durable, but also bug-proof, water-resistant, fire-resistant, wind-resistant, snow-resistant, and mold-resistant.
Explore Your Home
Innovative Compact Design
A spacious 20x20 ft layout carefully crafted to maximize living space without compromising comfort and functionality.
Furnished with modern fittings and fixtures including real wood kitchen cabinets, quartz countertops, and sleek wood door handles for a touch of elegance.
Equipped with top-of-the-line stainless steel appliances - a counter cooktop, fridge, microwave, and dishwasher, along with a washer and dryer for complete convenience.
Fully furnished bathroom fitted with new-age vanities, shower panels, and a full bathtub for a spa-like experience at home.
Exceptional R-Value insulation for optimal temperature regulation, offering you a comfortable living space in any weather.
Robust gable roof with steel trusses and steel panels, adding both charm and resilience to your home.
The entire structure is built with CWB approved steel, ensuring long-lasting durability and strength, setting a new standard for affordable homes.
Innovative design and construction techniques minimize energy use, making your home eco-friendly and cost-efficient.
Integrated with energy-saving LED lights, providing optimal illumination while minimizing power consumption.
Ample Electrical Capacity
125-amp service to handle all your electrical requirements, enabling a seamless living experience.
Our state-of-the-art manufacturing process ensures high-quality construction and attention to detail, delivering a home that is built to impress and last.
Grab your Tiny Home Today
What Our Customer Say about us
Purchasing our BoxdLiving modular home was one of the best decisions we've ever made. From the first interaction, we felt valued and understood. The quality and design of our new home is exceptional, marrying convenience with style in a way we never thought possible. We couldn't be happier with our purchase.
Sanjay Kumar
I run a small business from home and needed a dedicated space. When I discovered BoxdLiving's shipping container offices, I was intrigued. The process was simple, and the team was incredibly supportive. Now, I have a separate, comfortable workspace that helps me maintain a perfect work-life balance. Highly recommend BoxdLiving!
Sara Thompson
As someone who highly values practical design and sustainable living, I was drawn to BoxdLiving's outdoor sheds. They offered great customization options and the end result was perfect for my needs. The shed not only serves as my creative studio but also adds an elegant touch to my backyard. BoxdLiving exceeded my expectations in every way.
Brandon Ho
---